---
ON THE TURNING HANDLES OF REGULAR FAUCETS THERE ARE OFTEN MANY BACTERIA AND CAN LEAD TO DISEASE....
Often after you've done things like cut chicken or go to the bathroom, the first thing you should do is turn on the faucet. Bacteria will collect on the handle of your faucet causing bacteria to be passed on to the next person. With our AutoTap™, this problem is solved!
WHY IS THE AUTOTAP™ APPRECIATED BY OUR CUSTOMERS?

WATER SAVING
The AutoTap™ automatically turns off when your hands are no longer under it. Not only does this prevent water from being wasted, but it is also very convenient for children or people with disabilities.


EASY TO INSTALL
With the included attachments, you can rest assured that you will always be able to easily install the AutoTap™. Just screw the right size attachment onto your faucet, and then you can easily attach the AutoTap™ to it.


RECHARGEABLE
The AutoTap™ can be easily recharged with a USB cable. A full charge takes up to 2 hours. After the AutoTap™ is fully charged, you can use it for at least 6 months!


COMPACT DESIGN
The AutoTap™ is small in size and can be connected to any faucet. This is the least expensive solution for a luxury upgrade for your kitchen, bathroom or bedroom.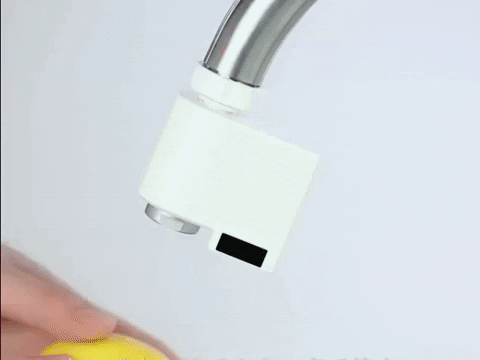 Like hundreds of others who have gone before you, upgrade your home with our unique AutoTap™. Stop illnesses and the spread of bacteria for your loved ones all around you.
To get the powerful jet of the AutoTap™ off again, simply run your hand along the sensor on the side of the AutoTap™ so the faucet closes again.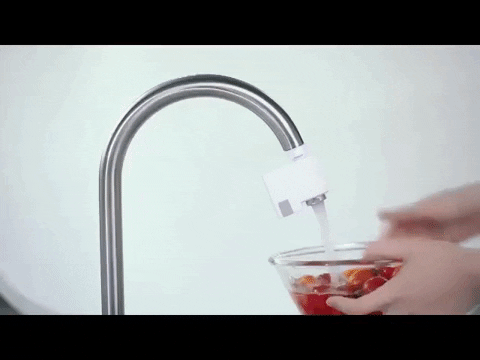 PACKAGE INCLUDES -
1x The AutoTap™ + Installation Set 
WE OFFER EXCLUSIVE PRODUCTS WITH LIMITED STOCK. OUR PRODUCTS ARE NOT AVAILABLE IN STORES.
Yes indeed! The AutoTap™ comes with 6 different adapters so you can always connect it to any tap.
* More than 2480+ satisfied customers have gone before you that we have been able to help.
* We stand behind our products 100%. We will ensure that you are always satisfied with your purchase.
* We always offer free shipping and our packages are prepared for shipment the same day before 11:59 pm.
* We are committed to providing customer service 24/7 for all your questions and/or complaints.
Your package will be delivered to your home within 14 days free of charge.
We have a 30 days return policy. Contact us at info@up-goodss.com and we will process your refund as soon as possible.
This section doesn't currently include any content. Add content to this section using the sidebar.