---
CREATE PEACE WITH THIS COLOR CHANGING LAMP
Looking for a cute light that not only can change into different colors, but is also very soft? Squeeze out your frustration on this unique lamp!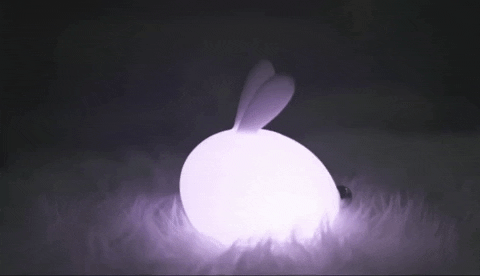 BENEFITS
MANY DIFFERENT COLORS
The BunnyLight™ will always be the color you want. It creates a soothing light radiation, making it always pleasant for your eyes. Therefore, the BunnyLight™ is the perfect solution for a nightlight or reading light.


LASTS A LIFETIME
The silicone exterior makes dropping the BunnyLight™ no problem at all. It is soft and comfortable to the touch.


UNIQUE DESIGN
The BunnyLight™ not only has a luxurious look, you can also use it as a stress ball for all your frustrations and it can be controlled by your voice!


CHARGING WITH USB CABLE
The BunnyLight™ is easy to charge with a USB cable. To fully charge the BunnyLight™ only 60 minutes are needed!
The BunnyLight™ is not only great to have yourself, but also to give. It is the perfect gift for your children or loved one. Its compact size makes it always convenient to carry around.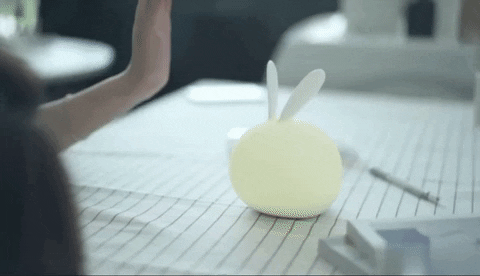 PACKAGE INCLUDES -
1x The BunnyLight™ with USB
WE OFFER EXCLUSIVE PRODUCTS WITH LIMITED STOCK. OUR PRODUCTS ARE NOT AVAILABLE IN STORES.
The BunnyLight™ can last 6 to 8 hours when fully charged.
* More than 2480+ satisfied customers have gone before you that we have been able to help.
* We stand behind our products 100%. We will ensure that you are always satisfied with your purchase.
* We always offer free shipping and our packages are prepared for shipment the same day before 11:59 pm.
* We are committed to providing customer service 24/7 for all your questions and/or complaints.
Your package will be delivered to your home within 14 days free of charge.
We have a 30 days return policy. Contact us at info@up-goodss.com and we will process your refund as soon as possible.
This section doesn't currently include any content. Add content to this section using the sidebar.